10 Ways Lifelong Learning Makes Long Life Sweeter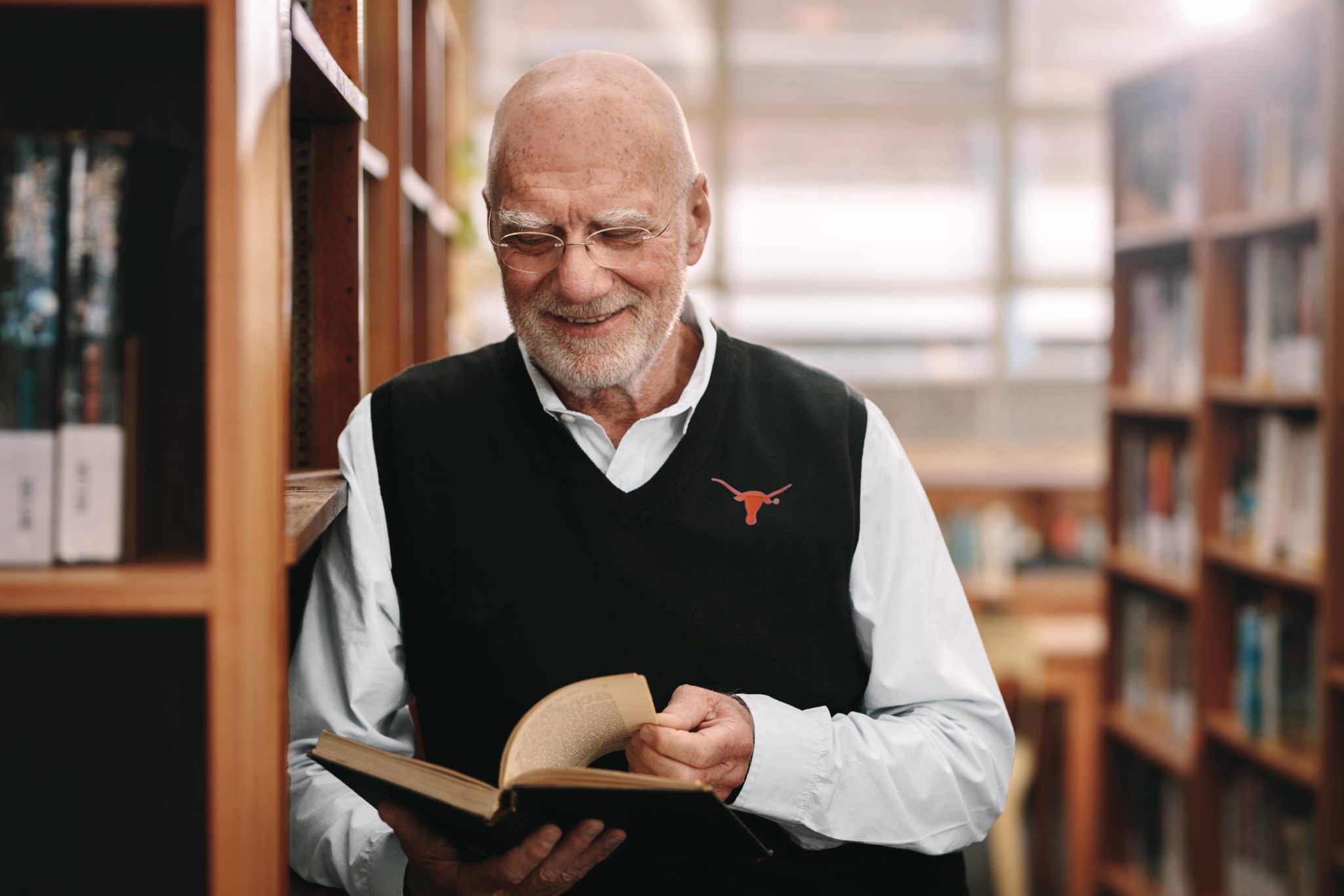 Nothing beats Longhorn Village for lifelong learning in Austin, Texas. As much as older adults like living it up here, they also love to keep their heads in the game – and make sure the conversations are interesting, the ideas fresh and the humor sophisticated. With our lifelong learning plan, they find a rich variety of classes and activities — plus these benefits:
They become even more interesting.
Well-read, tuned-in, up-to-date, skillfully engaged people are truly interesting – just the sort of folks you like to spend quality time with. Not surprisingly, residents of Longhorn Village are some of the most interesting people around (and getting more interesting day after day).
They delight in new routines.
Some want their accustomed lifestyle to remain nearly the same when they move to a senior living community. Most discover that adding lifelong learning practices – ballroom dancing, a photography course, an Elvis Presley music class, etc. – spruces up their daily and weekly routines in gratifying and delightful ways.
They socialize.
It's hard to beat the sofa, silence and a good book. But for balance, you can mix it up with well-rounded lifelong learning that gets you up and out, meeting people in discussion groups, on educational field trips and during art presentations. The like-minded people you meet at Longhorn Village will affirm and make you feel good. The un-like-minded people will challenge your thinking – and that's good too.
Their minds and bodies are active.
With creative arts, mindfulness practice and, yes, even remembering pickleball scoring – mind and body are one. We believe in integrating the mental, physical and soulful because thinking should get you moving and moving should clear your mind.
They connect.
Out of touch is out of bounds here. The big world changes ever more rapidly, and our lifelong learning plan keeps residents from lagging behind. Whether it's the latest in tech, healthy eating, current events or research on Alzheimer's, we aim to keep everyone in the know.
They grow skills.
Start anew or resume a long-neglected interest. For residents, now's the time to rediscover the ability to grow skillsets. Drawing, music, writing, distance running, weightlifting – what intrigues you? Come and get it.
They relax – and conquer.
Relaxed people find it easier to handle challenges. And as it turns out, simply reading a book or practicing a musical instrument reduces muscle tension and can lower blood pressure, too. Keep stress at bay, and you'll be better equipped to cope with challenges and changes. Ah hah, see? Lifelong learning makes you more easy-going and tougher.
They stave off Alzheimer's.
A Case Western Reserve University study way back in 2001 found that mentally challenging and intellectually stimulating activities made seniors 2.5 times less likely to have Alzheimer's. Similar studies have produced similar results many times since: Those engaged in lifelong learning gain an edge over dementia, with less memory loss and fewer cognitive disorders.
They're proud of themselves.
Achievement comes with powerfully fine feelings, and successfully reaching learning goals – so they can set and pursue new goals – is the way residents keep moving ahead. "You can grow here," one resident said, beaming.
They "Hook 'em."
With roughly 60% of Longhorn Village residents having the University of Texas in their personal histories, our community has a special relationship with the school. Texas Exes® — including former students and faculty members – have unique access to continuing and extended education programs, social activities, fine arts events, library resources, campus facilities and exclusive travel packages. And even if your alma mater wasn't UT, you'll find a lifestyle here that engages and fulfills – with lifelong learning inspiring you to keep growing.
Ready to learn more?
Healthy brains and mental alertness are fine companions for the journey of life. And our intentional, focused plan for lifelong learning is just the ticket for keeping noggins stimulated and alert. Why not find out more about a life like this? Bring your curiosity and take a tour