What Makes a Life Plan Community Appealing?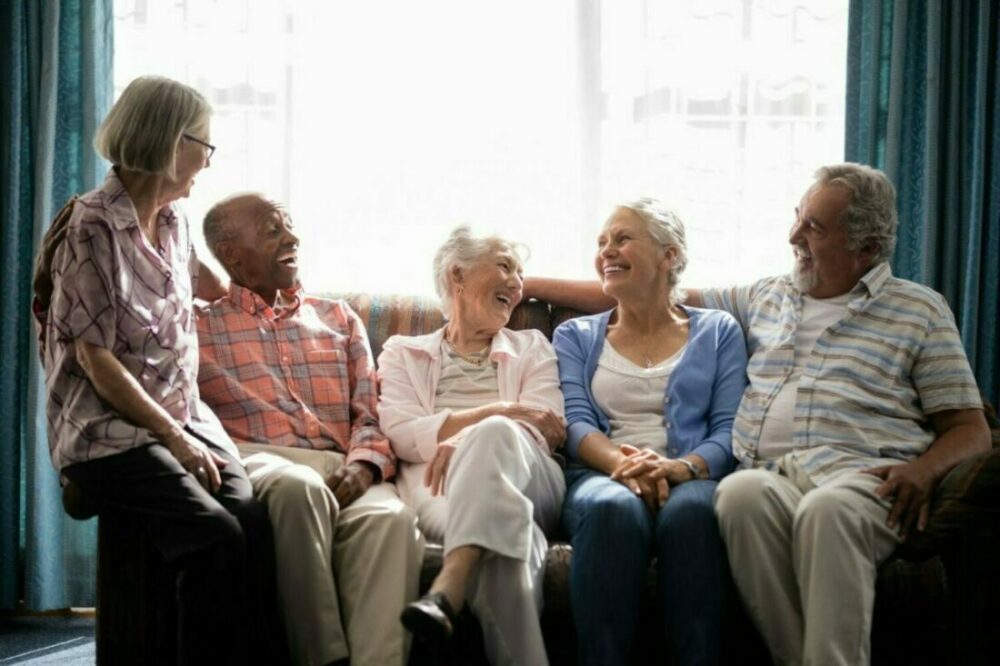 If you're exploring senior independent living options in Austin, there are plenty of reasons to consider a Life Plan Community such as Longhorn Village. Here's a quick overview of how Life Plan Communities work, and three reasons they're an appealing option for active older adults.

How Do Life Plan Communities Work?
At a Life Plan Community, also known as a continuing care retirement community (CCRC), for an upfront entrance fee and ongoing monthly fees, residents enjoy a maintenance-free residence, convenient services, a variety of amenities, dining, and a robust calendar of programs and activities that enhance their independent lifestyle. They also have priority access to a continuum of senior care, such as assisted living, memory care, skilled nursing and rehabilitation. 
Three Benefits of a Life Plan Community
1. It can help you age well. The Age Well Study evaluated the health and well-being of more than 5,100 residents from 80 Life Plan Communities. When compared to a demographically similar control group of seniors who didn't live in a Life Plan Community, residents were found to:
Be more satisfied with life

Have a greater sense of control over their livesm

Have more social contacts and connections

Exercise more regularly, maintain a healthier diet and sleep better

Participate more in lifelong learning
With on-site amenities such as fitness centers, myriad opportunities to learn and create, chef-prepared nutritious meals, spiritual and emotional support, and plenty of social connections, residents of Life Plan Communities can invest in their own wellness in ways that matter to them. Which makes it more likely they'll be healthier and happier.
2.  It simplifies life. Some people worry that moving to a retirement community will limit their freedom. But actually, it frees you up by making life easier.
When you don't have to be responsible for fixing every little – and big – thing that goes wrong with your home, you have the opportunity to put your time and energy elsewhere. Many

residents

at Longhorn Village will tell you they're glad they don't have to cook or clean or mow or rake anymore. They can have a lovely home without all the hassle.

On-site amenities mean you don't have to drive across town to go to the gym or the salon. Want to go for a swim or meet friends for a happy hour? Here, those things are just an elevator ride or short walk away.

With on-campus classes, lectures, performances and special events, it's easy to keep learning and enjoy new experiences. At Longhorn Village, we also offer transportation, so you don't have to drive any more than you want to.
3. It lets you have a more secure plan for the future. Seventy-nine percent of U.S. seniors are concerned about health care and other issues impacting their ability to live in their own homes. Life Plan Communities give you the assurance that if you ever need health services, you'll know exactly where you'll receive them, so you and your family won't have to scramble to find care. And with a Life Care contract (an option we offer here at Longhorn Village), you'll pay a predictable rate that's less than the market average. It's a way to have the independent lifestyle you want now and give yourself a more secure future.
Is It the Right Time to Consider a Life Plan Community in Austin?
A common concern about making the move to a community is, "Will I be able to sell my current house?" There's good real estate news right now, so it's a prime market for home sellers.
Austin is ranked as the 7th best real estate market in the U.S.

Home values in Austin have increased by 12.8% year-over-year, and are expected to grow another 11.6% in 2021.

There are fewer houses on the market right now, so demand and sale prices are increasing.
We offer Austin seniors a unique brand of luxurious independent living and a full continuum of on-site care that includes assisted living, memory care, rehabilitation, and skilled nursing. We'd love to meet  you in person, get to know you a bit, and discover how you envision your ideal retirement lifestyle. To learn more about our senior independent living in Austin, schedule a tour today.