Residents Pay Tribute to First Responders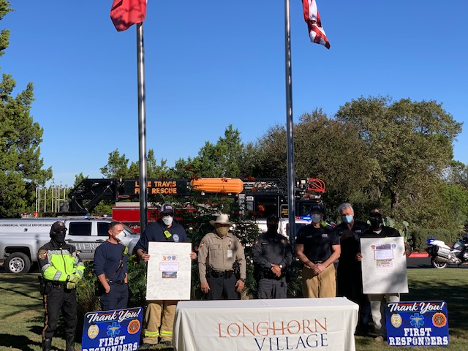 Nearly 2 million dedicated first responders in America put their lives in harm's way every day by protecting and serving their communities. With the current pandemic, it's more important than ever to show our gratitude for their service. That's why on National First Responders Day, residents took to the streets and demonstrated just how much they are appreciated.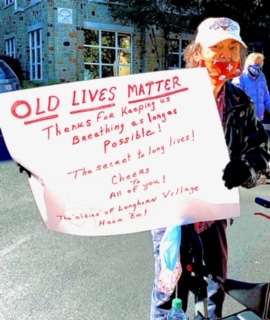 On Wednesday, October 28, the Travis County Sheriff's Office and the Lake Travis Fire Department loaded up in their emergency vehicles and paraded throughout the community as residents lined up outside their homes holding thank-you signs showing their appreciation.
"The parade was just a small gesture of appreciation for our awesome first responders," said resident Roseanne Palin. "It was a complete outpour of frivolity, fun and gratitude."
All Longhorn Village residents and team members signed two giant thank-you cards that was given to the first responders. The firemen received an appreciation lunch courtesy of the community from Firehouse Subs, which donates a portion of their sales to support hometown heroes like the Lake Travis Fire Department. The police department received a fitting breakfast consisting of donuts and coffee.
Check out the story featuring the community initiative that was covered by Fox 7 and CBS Austin below!