Message From our Furry Friends: Pets are Good.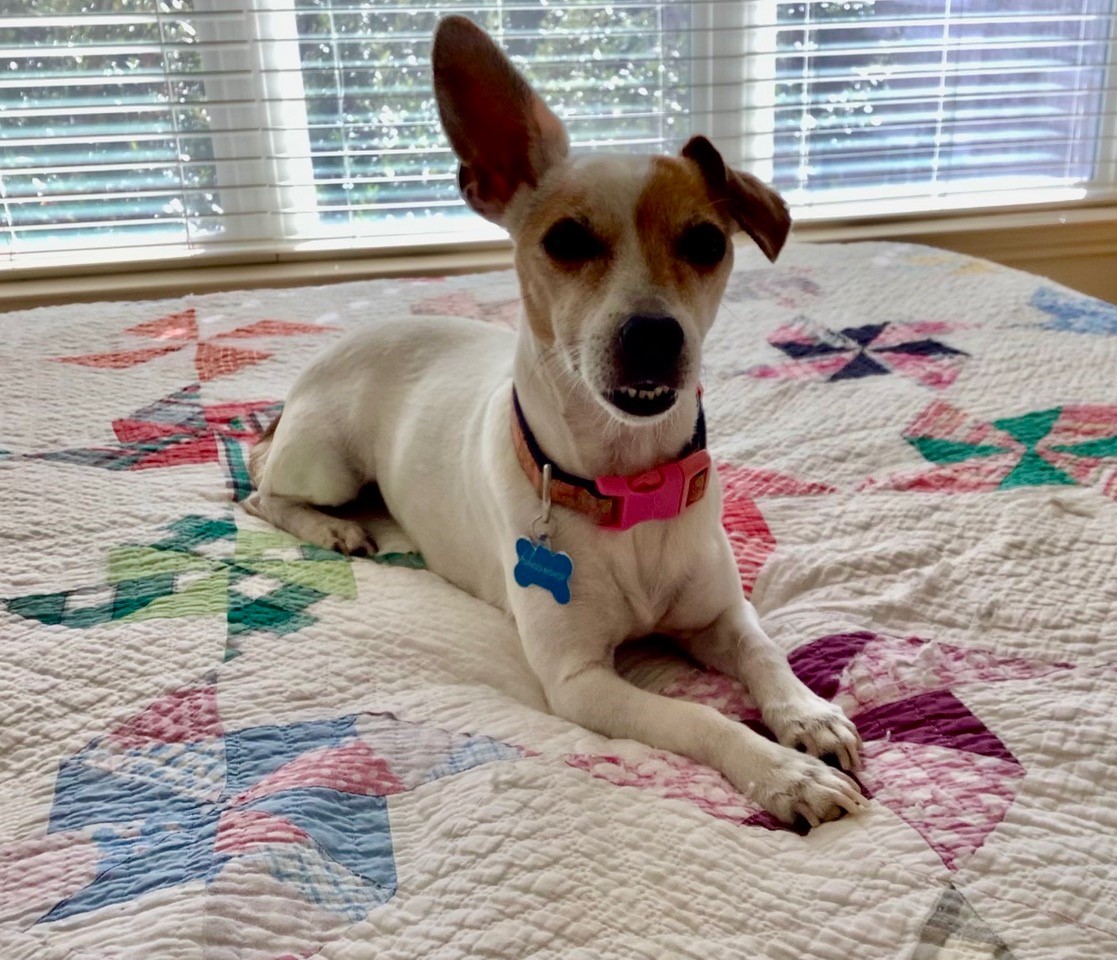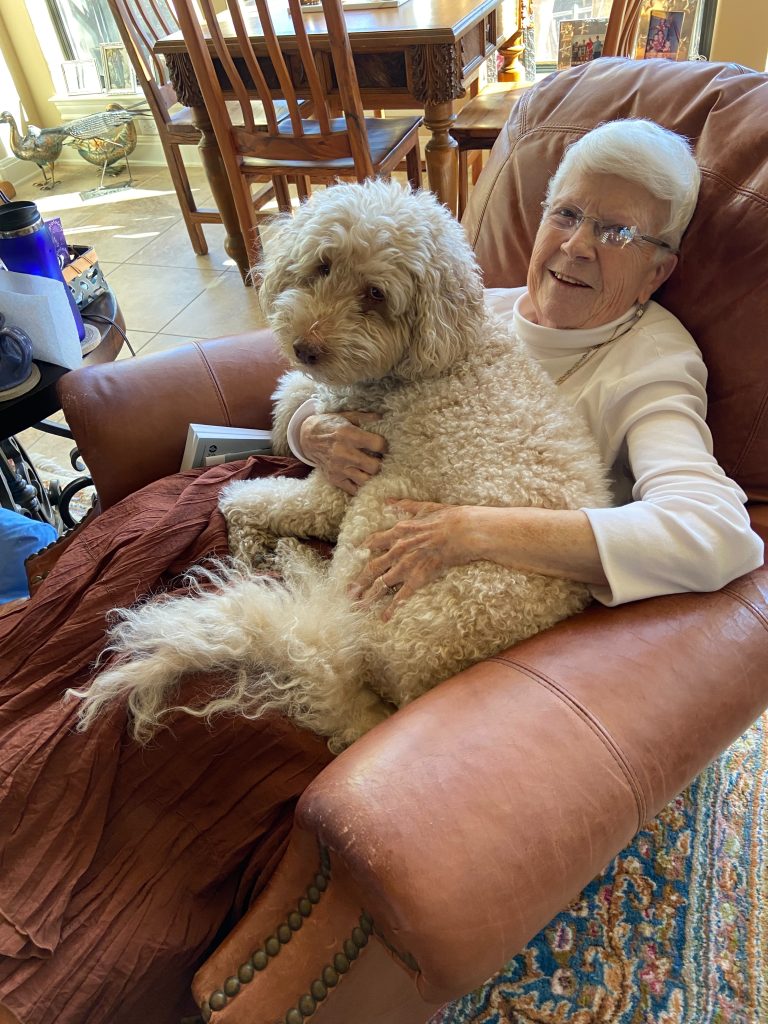 For some time, research has pointed to many positive benefits of the pet-human partnership — particularly for older adults. In so many ways, pets are good for us — and we're good for them.
According to the American Heart Association, studies have shown that pet owners have lower resting baseline heart rates and blood pressure, significantly smaller increases in heart rate and blood pressure in response to stress and faster recovery from stress.
— NextAvenue.org, The Health Benefits of Pets for Older Adults
Dogs need walking, and their summons to leash up and get out there helps an older adult set a walking routine. Along the way, the sun shines, the birds twitter and the neighbors say hello, which makes the journey physically and emotionally rewarding.
Two-thirds of all pet owners, and 78 percent of dog owners, said their pet helps them be physically active, according to the new findings from the National Poll on Healthy Aging.
— Institute for Healthcare Policy & Innovation, University of Michigan
Cats make their needs for attention known, too, curling up on a lap or sitting and staring until you finally twitch that string and start the game again. For a person with a cat, feline-prompted smiling is familiar and quite satisfying.
Need to feel needed?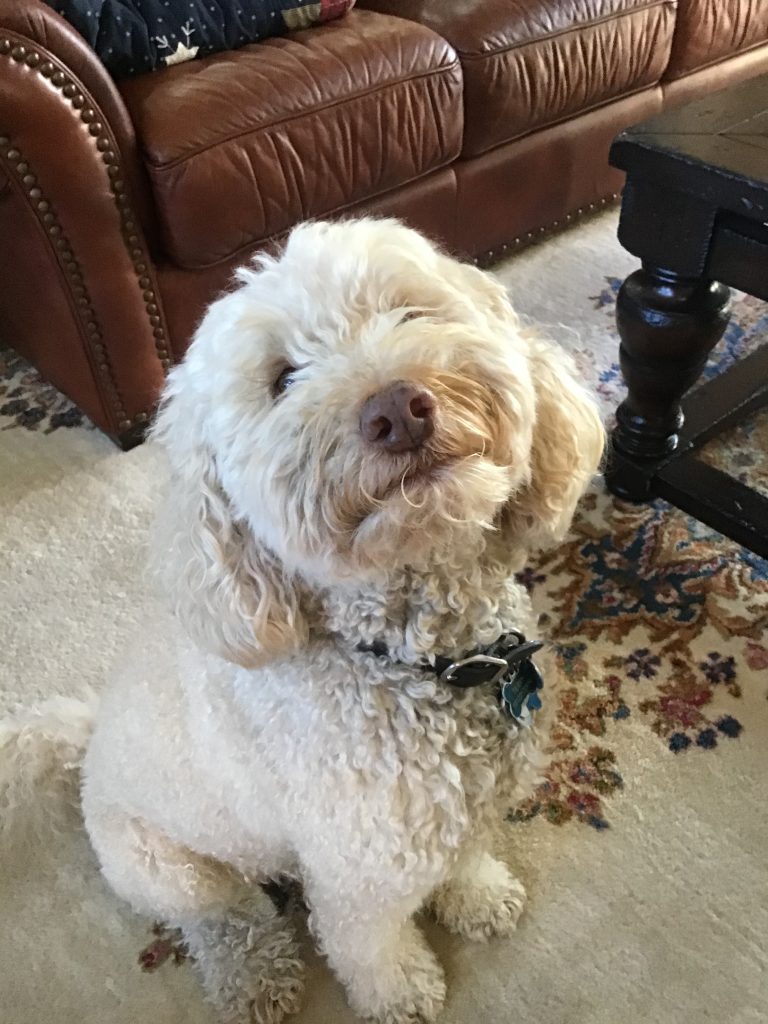 Longhorn Village is a senior living community that welcomes pets because the rewards of the pet-human relationship align smartly with our wellness-centric lifestyle.
Studies have shown that the bond between people and their pets can increase fitness, lower stress and bring happiness to their owners. Some of the health benefits of having a pet include decreased feelings of loneliness and increased opportunities for socialization.
Sometimes, a senior living community's promise of reduced responsibilities in a maintenance-free community rings a little hollow to older adults proud of their perseverance and accomplishment. Understood. After all, successfully managing responsibilities is at the heart of being independent. Fortunately, pets help people maintain a keen sense of responsibility because they love us and:
Make their owners feel needed
Help their owners form connections with other people
Help relieve feelings of loneliness and isolation
Help people be mindful
Can speed up recovery
Help improve fitness
What's a "pet-friendly community"?
We affirm residents' rights to keep pets and fully support independent living in Austin, Texas at Longhorn Village, simply because their pets bring joy to their everyday living.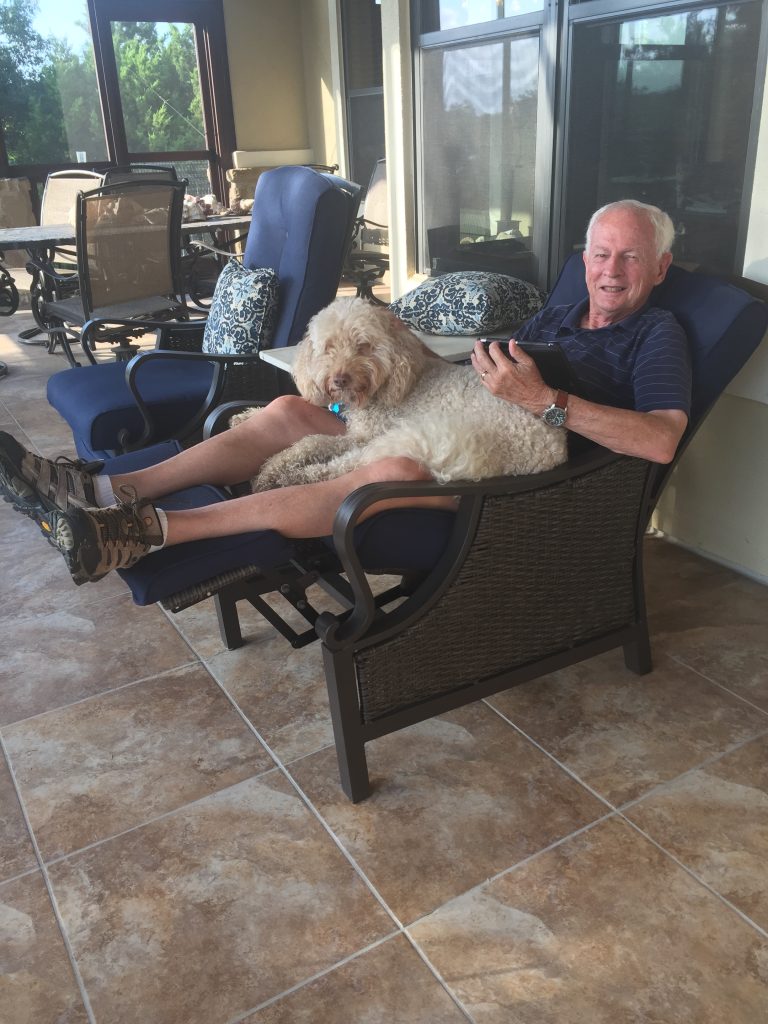 We welcome pets and offer a community that pets and people can both love — with nicely landscaped grounds and walking trails and paths. The dogs can walk about. The cats can watch. And residents can indulge in a lifestyle made for health and well-being.
Would you like to know more about Longhorn Village — and especially about our pet-friendly policies? Why not come visit? To schedule, call 512.382.4680 or email marketing@LonghornVillage.com.