Start Your Search for Senior Living Today!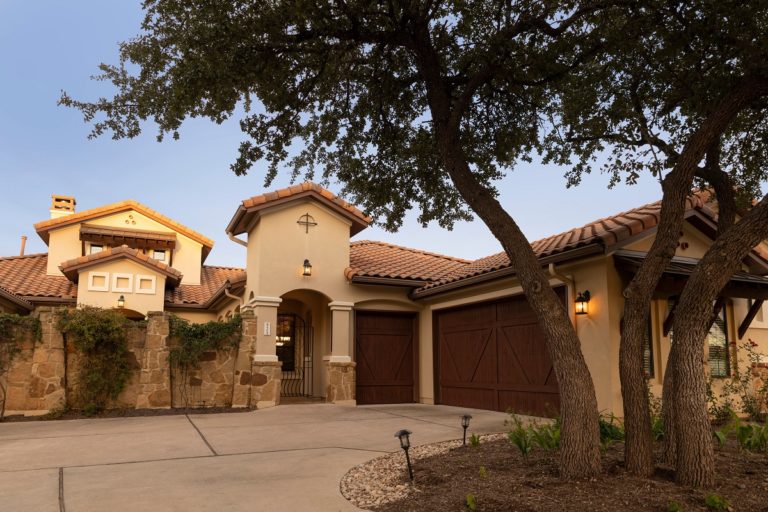 Why is Now the Best Time for Seniors to Sell and Move into a Retirement Community?
If you've been watching the news for the past year, you know two truths: The pandemic has affected so much about the world around us — and one big thing it's affected is the U.S. housing market.
According to a recent Forbes article, increased demand and low supply have created an unprecedented surge in housing prices across the country. Low mortgage rates, combined with more people looking for houses that fit their "new normal" of working and learning from home, make it easy to see why now might be a smart time to sell your home and move into a retirement community.
In Austin in particular, a booming population certainly suggests it's a great time to be a seller. The U.S. Census Bureau reported the five-county Austin metro saw a 3% population increase in 2020, the fastest growth among metros with at least 1 million people. Because of all the new arrivals to the city, Austin's housing inventory dropped in May 2021 to an all-time low of 15 days' supply on the market. 
If you've been thinking of moving to a retirement community someday, you might strongly consider accelerating your timeline to get in on the lava-hot housing market. There are a number of benefits to looking for a senior living community early. 
Consider planning for a retirement community, and sooner rather than later 
There's an old saying that a goal without a plan is just a wish. Lots of older adults say they'd consider a retirement community "someday," but someday isn't a firm date on the calendar. And without a solid retirement community plan in place for your someday, you might be completely unprepared for whatever tomorrow might bring.  The benefits of looking for senior living early are plentiful.
Here are four smart reasons to start planning:
1. You have time to investigate all your living options. Starting your retirement community search now allows you to: 
Research all the types of communities available. 

Learn what each community's

independent living

offers you.

Compare things like the entrance fees and monthly service fees,

services and amenities,

and

independent living

floor plans.

Check whether they offer a

continuum of care

, which is typically

assisted living

, skilled nursing,

memory care

and rehabilitation.

Arrange tours of your top contenders.
2. You can make your move while you're healthy enough to fully enjoy it. One consistent sentiment retirement community residents share is, "I wish I'd moved sooner." Once they move in, they realize everything they were missing out on, from life-enriching amenities to convenient services and all the other advantages of choosing a senior living community.
Something else to keep in mind: If you're considering a Life Plan Community that offers independent living along with a plan for future long-term care, consider a retirement community like Longhorn Village that offers a Life Care contract. However, you do have to meet certain health requirements to qualify for the Life Care contract and move into independent living at the community.  You definitely want to be physically and mentally fit enough to meet the retirement community's health requirements. 
3. You can get on a waitlist now, or avoid a waitlist completely. Some Life Plan Communities have waitlists for their residences, so be sure to ask the communities you're considering. If you're at the top of the list when the residence you want becomes available, the community will contact you. However, you may be on the waitlist for months or years, depending on how quickly your desired residence comes available. 
Your personal timeline for a move is important, because if your health changes while you're on a waitlist for an independent living residence and you need assisted living, skilled nursing or memory care, you may no longer be able to move into the community.
Something to consider instead: Select a retirement community that's planning an expansion, and become a charter member. Charter members typically receive certain perks like priority in choosing their residence and the ability to choose finish packages. Sometimes, members may enjoy a reduced entrance fee or monthly service fees.  
If you're a charter member of a community's expansion, you may have a shorter timeline than being on an existing community's waitlist — plus you get a brand-new residence of your choice with the finishes you selected. 
4. You have the luxury of preparing your home to sell. Because of the hot housing market, you probably won't need to do a lot of expensive renovations. But once you put your home on the market, you may not have much time between listing and selling (a home is on the market in Austin an average of 16 days). Consider doing some touch-ups around your house, such as updating paint colors and finishes, and make sure your house is clean and tidy. Now is your time to declutter!
Now is the best time to learn more about Longhorn Village
If your ears perked up on benefit #3, Longhorn Village might be the perfect Life Plan Community for you. We'll soon be undergoing an expansion of our independent living residences, which means you could get in on the ground floor now at one of Austin's most remarkable retirement communities.
Learn more about our expansion and the rest of our community by contacting us.