What is a Life Plan Community in Hill Country, TX
There are a lot of senior living options open to you. Understanding what they are – and how they can benefit you – is key to making a smart decision. One term that sometimes causes confusion is Life Plan Community. Here's what you need to know.
What is a Life Plan Community?
They are senior living communities that offer multiple levels of housing and care so residents can receive the health services they need all in one place. How do they work? Life Plan Communities typically offer:
Independent living residences for those who don't need regular health services
Assisted living for those who need some daily help
Memory care for those with Alzheimer's or other forms of dementia
Skilled nursing and rehabilitation for short- and long-term medical care, therapies and supervision
Life Plan Communities are sometimes referred to as continuing care retirement communities (CCRCs). Whatever they're called, they offer a way for you to plan ahead for future care you might need. It's a retirement choice that appeals to a lot of older adults. In fact, 63% of seniors said having access to a full continuum of care is their #1 reason for considering a continuing care retirement community. (MyLifeSite Consumer Survey, 2019)
At a Life Plan Community, you'll pay a one-time upfront entrance fee and a monthly service fee. The entrance fee secures your residence and priority access to future care. The monthly service fee covers a host of expenses such as utilities, dining, activities, housekeeping and more.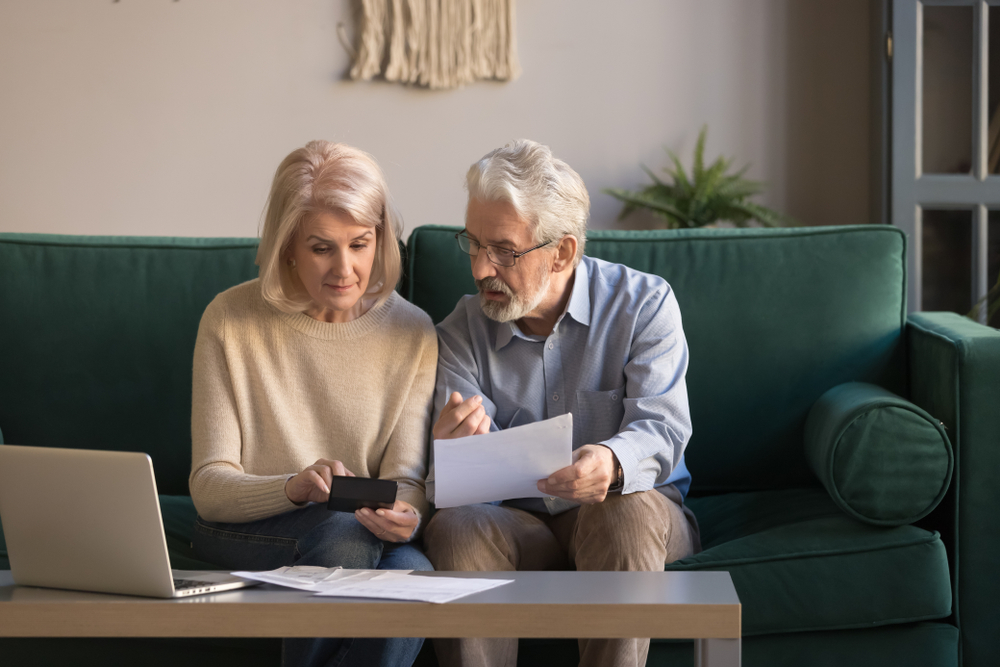 What is Life Care?
A Life Plan Community is a place to live. Life Care is a type of contract that a community offers. Not all contracts are the same. Here are the three basic types of contracts you'll find:
Type A, Life Care 
Higher entrance fee with refundable options
Provides lifetime priority access to on-site long-term care
Little or no increase in monthly fee for higher levels of care
Type B, Modified Plan
Lower entrance fee
Covers some future care; monthly fees increase with care
Limited number of free days in the health center or an ongoing, minimally discounted rate
Type C, Fee-for-Service
Lower entrance fee
Only pay for the care you need
Will pay full market rates for higher levels of care – on top of monthly fees
Questions to Ask
As you investigate how how various senior living contracts work, be sure to ask questions like these:
What services are included in the entrance and monthly fees?
What is the payment schedule?
Will fees be raised annually? If so, by how much?
Are there charges for services that aren't included in the standard fees?
If we move in as a couple, what happens if one person needs a higher level of care?
What if I need assisted living or skilled nursing care, but no spaces are available in those areas of the community ?
Is any portion of a resident's fees refunded to the estate upon death?
Are entrance fees refundable if a resident decides to leave the community?
Life Plan Communities vs. Rental Communities
Rental community fees are typically lower than those at a Life Plan Community. But it's important to evaluate costs based on the lifetime benefits, and not just upfront expenses.
Life Plan Communities
Not only do you get a maintenance-free, full-service lifestyle, you also have a smart plan to control the costs of possible long-term care. If your health needs change, your monthly fees will remain predictable, are typically below market rates, and a continuum of care is offered on-site. In the long run, this option can save you significant amounts of money.
Rental Communities
No or low entrance fees and cheaper monthly fees are appealing in the short term. But if you ever need a higher level of care, it's likely your out-of-pocket costs will be higher than at a Life Plan Community. You may even need to move to a different community that offers the care you need.
Life Care at Longhorn Village
Longhorn Village offers a Type A Life Care contract, which means you'll have a residence for life, can enjoy all the services, amenities and programs we offer, and will have priority access to higher levels of care in our health center. Your entrance fee is 90% refundable to you or estate, so your assets are protected for future generations.